What can you learn on our courses?

Using what we've learnt in the beginner pack, this time we'll be studying all kinds of advanced techniques, as well as how to colour in different styles, and how to add exciting backgrounds to our work.

This standalone course includes a full series of advanced illustration lectures taken from our main subscription course "Learn How to Illustrate in Manga Style from Japanese Professionals". It includes lectures on colouring and background design, as well as lectures focusing on little-known techniques our lecturers have learnt from years of experience in the Japanese anime and manga industry. We recommend that you first complete our "Drawing Anime and Manga Characters" course, or at least have a certain level of confidence in your character drawing abilities before beginning this course.
For the best results and progress, we suggest subscribing to our monthly course and studying at our recommended pace, but we have recieved feedback from some of our students who would prefer to work at their own pace, without having to wait for the next lessons to be released every month. We understand that each of our students has different needs, so we've created this bulk course to allow for more freedom in your study routine!
All students who have purchased this course will also have access to the comments section in each lecture page, where they are free to post any questions they have about the lesson, or even post pictures of their own work. There our professional Japanese lecturers will answer your questions, and give you personal advice and feedback!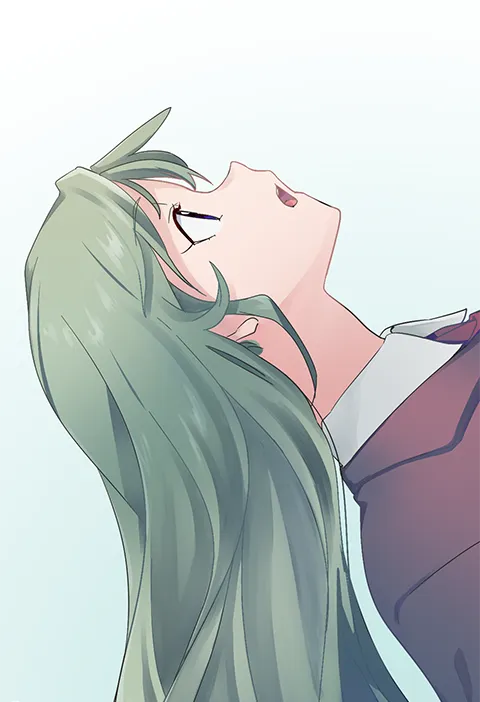 Course Contents
1. How to shade and colour in anime style. Where to draw shadows to give your work depth, how best to colour eyes to make them pop, and where to add gradient for an extra professional touch.
2. The most popular style of colouring in today's anime industry – gradient colouring. Learn how to shade and colour using gradients, how to combine and layer different colours, and how to add realistic highlights.

3. Using backgrounds to give atmosphere to your work. Learn about how to draw different backgrounds, and use perspective to create realistic scenes.

4. Taking your work to the next level! We look back at some of the areas we studied in past lessons, and use some simple yet effective techniques to give our illustrations an extra professional touch. From drawing to colouring and composition, these lessons will introduce you to all kinds of techniques used by professional illustrators in Japan.

For a rundown of all individual lesson topics and content, please check the "course curriculum" below!

COMPLETE LESSON BUNDLE
Buy now and save 10%!
Want access to the lessons in this course, along with ALL the other lectures we offer at Anime Art Academy? 
Choose our Complete Lesson Bundle and get all our one-off purchase lesson packs at a special reduced price!

Before enrolling, please note!
The lessons listed in the above course curriculum will be released to students on a monthly basis, with 4 lessons made available each month (6 in the first month, as a welcome bonus!). Students will not be able to choose which session to begin from, as our lessons build on each other and have prerequisites from earlier lessons.
Students will also be unable to jump ahead in the course, or view future sessions until that month comes around. As an online course, we have found this is the only way to effectively control our student's pacing, and ensure everyone gets enough practice between sessions. Taking your time and getting plenty of practice is the key to success!