Anime Art Academy's Official Characters
Introducing Anime Art Academy's first official character!
We'll be introducing lots more characters in the future, so watch this space..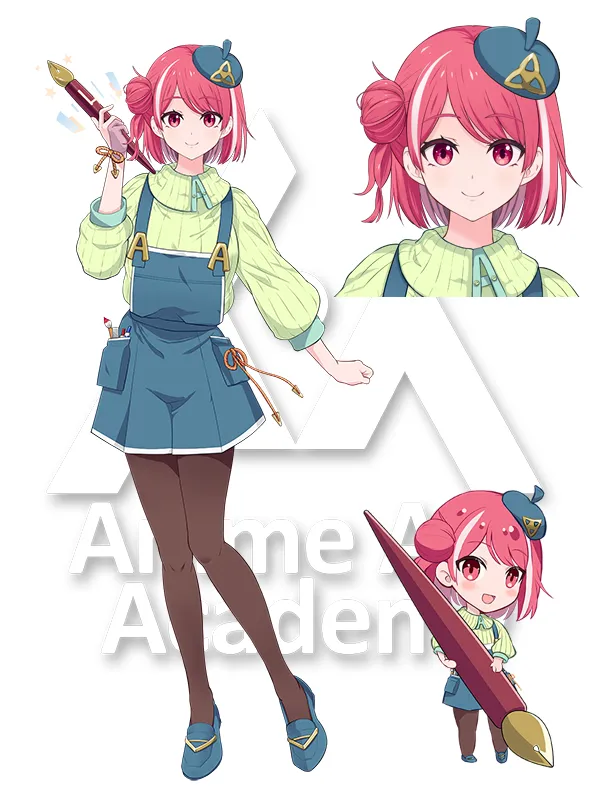 Say hello to your "senpai" Ayaka!
A graduate of Anime Art Academy, Ayaka now works here at the Academy as a teaching assistant.
Message from Ayaka:
"Hi everyone, I'm your Anime Art Academy senpai, Ayaka! I'm looking forward to joining you all as we work our way through the courses together. See you at the Academy!"

Design by Mana Koh sensei