About Anime Art Academy's Affiliate Program


You can find the form to fill out and apply to be our affiliate at the bottom of the page. First let us explain a little about our affiliate program!

Are your followers interested in learning how to draw manga and anime?
Help them out, and earn some money while you're at it!
Do you love anime and manga?
Do you love sharing the things you love?
Do you love connecting your friends and followers to exciting new content?
As an Anime Art Academy affiliate, you could be doing all of this, whilst also earning some extra cash to help you further boost your own brand!
In return for promoting our top-grade anime illustration course, our affiliates earn a generous 20% commission, paid out every month.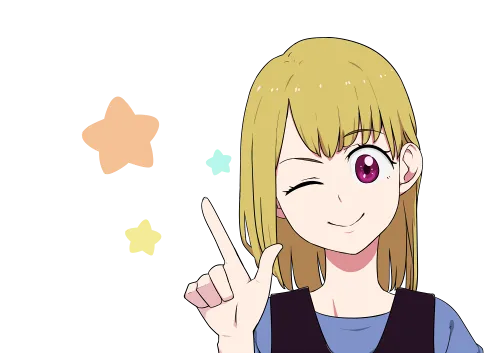 Our mission


There are currently millions of anime and manga fans outside of Japan - many of whom want to try drawing in anime style themselves, and dream of becoming professionals one day.


Despite the high demand, we didn't see any services run by native Japanese artists offering illustration lessons and advice to students outside of Japan. We wanted to create a service that caters to those needs!
That's why we created Anime Art Academy; a unique and authentic online school that connects professional Japanese artists with international students aiming to learn Japanese techniques.
To learn more about what makes Anime Art Academy so special, please see Step 5 at the bottom of this page, or check out our front page here:
How our affiliate program works
Being an Anime Art Academy affiliate couldn't be more simple!
Simply introduce your followers to us using a special personalised URL, and you'll earn 40% commission every time a user makes a purchase on our site after coming to us via that URL.
And it's not just a one-off earning. Our school has a popular subscription option, and if a user chooses to join this course, you'll continue to get commission every month, for as long as they are subscribed!
Due to the popularity of our subscription course, we have a very good continuation rate, and most students choose to stay with us for many months.
Of course we also have one-off purchase options, where students can purchase a pack of lessons rather than subscribing. In this case, you get 40% of the whole pack price!
Another great thing about our school is that a very high percentage of users who come to take a look at our site decide to come and join us as students. For every 120~30 visitors to our site, 1 chooses to join the Anime Art Academy family, by either entering our subscription course, or making a one-off purchase. This is an extremely high rate!
This means that you can also expect a very high conversion rate when introducing your friends and followers to us. We guarantee they'll love our school and our courses, and want to stick around!
Rundown of our prices and commission rates
・Subscription course-1: $35 per month (40% commission every month)
・Subscription course-2: $45 per month (40% commission every month)
・One-off purchase course - Beginner: $325 (40% commission per purchase)
・One-off purchase course - Pro techniques Vol. 1: $465 (40% commission per purchase)
・One-off purchase course - Pro techniques Vol. 2: $542 (40% commission per purchase)
・Complete Lesson Bundle: $1,198 (40% commission per purchase)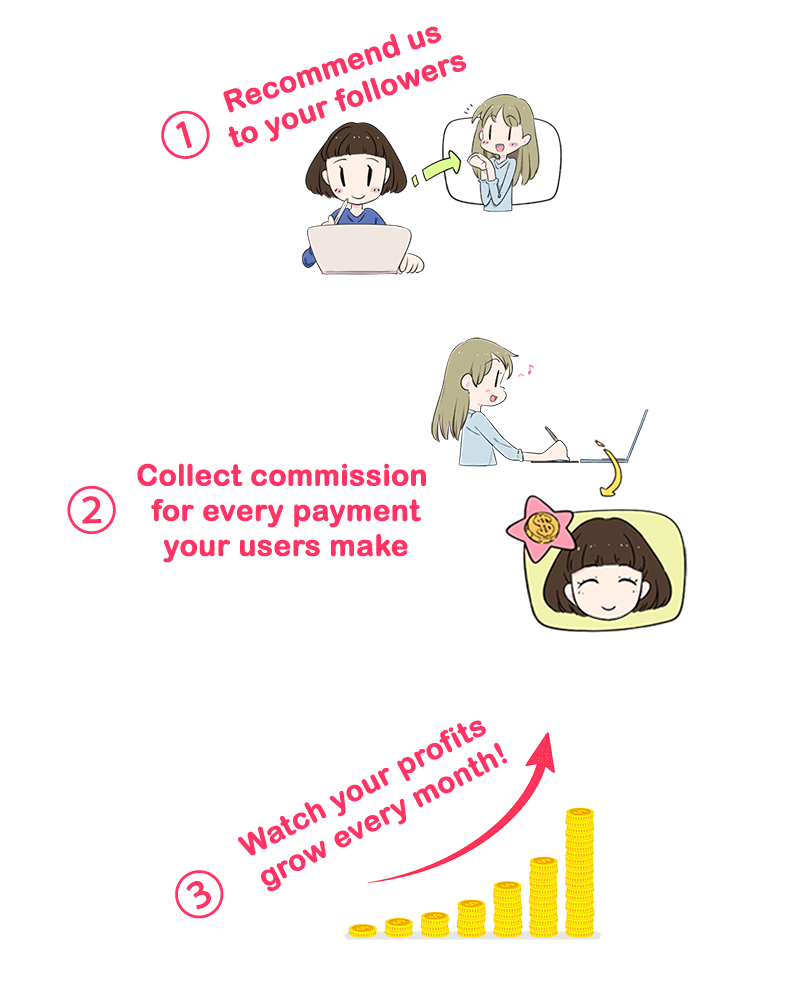 Conditions to Join Anime Art Academy's Affiliate System


In order to join our affiliate system, you must fulfil either of the two following conditions:
1 - Have a website or blog with over 10,000 monthly visitors

2 - Have a social media account (Youtube, Instagram, etc) with 1,000 or more followers.


About Payouts
Your commission will be paid out on the first of every month to your Paypal. Payments are all handled automatically by our host site Teachable.
There is a 30 day window to ensure there are no issues with refunds etc. So for example, your earnings from January will be paid out to you on the 1st of March.

If the 1st of the month falls on a weekend or national holiday, the payment will be made on the next working day.
(In accordance with Paypal's rules, it will be up to you to pay the transaction fee. Thank you for your understanding.)


How to Apply
Please use the form below to apply to join us as an Anime Art Academy affiliate.
You will receive an email once you have been accepted to the affiliate system.
Follow the instructions in the email to set up your account password, log in to Anime Art Academy, and access your affiliate dashboard.
Once you have access to your dashboard, you can create your personalised affiliate URL. For information on how to do this, see the URL below:

Thank you for submitting your application!