Send us visitors from your custom URL and receive 20% commission for every single purchase!

Anime Art Academy is the one and only online learning service outside of Japan to offer courses led by professional Japanese illustrators, with real industry experience!
Our uniqueness and authenticity are what make us the best choice for anyone looking to learn anime style illustration.
Become and affiliate today and share in the success of our Academy!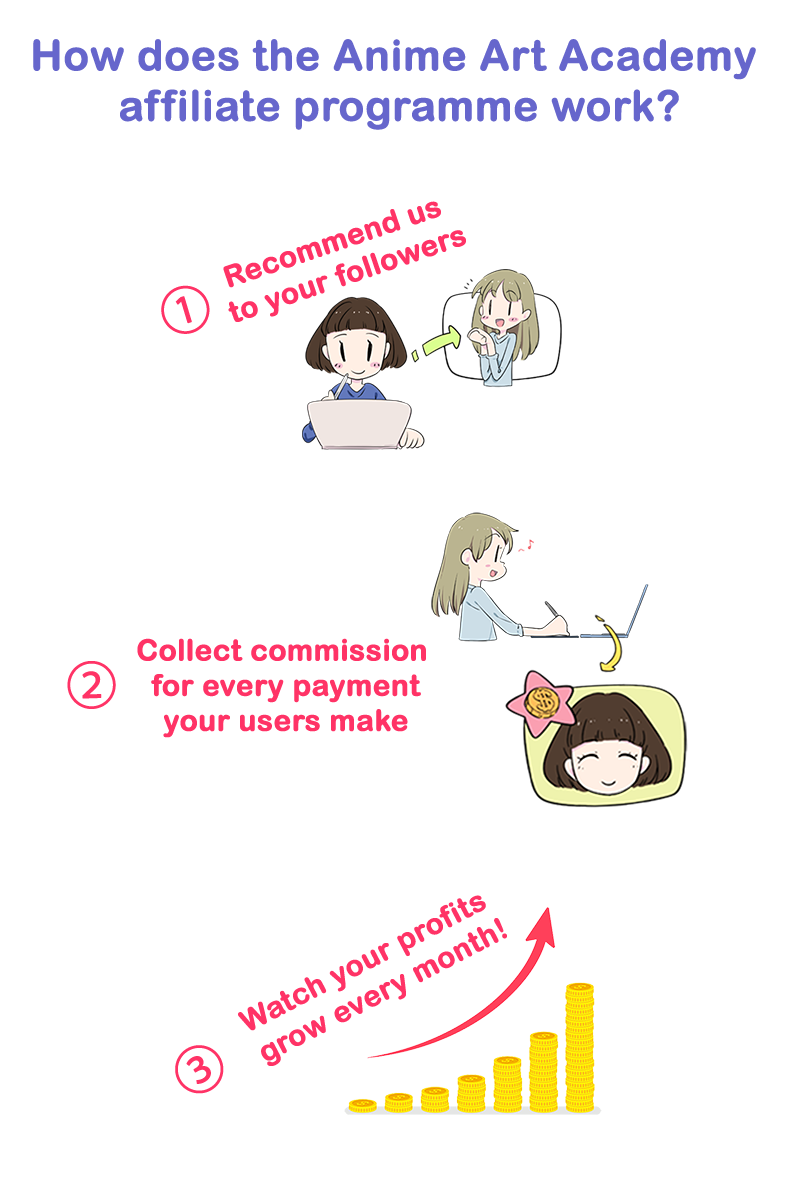 If you share a link to Anime Art Academy on your website or social media account, you'll be able to get hold of a generous percentage of the course fee paid by anyone who comes to our site via your link.
It's simple – just copy and paste your custom Anime Art Academy URL on your web page or social media account! Whenever a user comes to us from that custom link, and joins one of our paid courses, you will get a whole 20% of the price they pay for course!

For our one-off payment courses, you will be paid 20% of the sign-up fee, and for our subscription course, you will receive 20% of every single monthly payment, for as long as the student is subscribed! With our average continuation rate at over 6 months, our affiliate programme is a great source of reliable commission!
How much can I earn as an Anime Art Academy affiliate?
Example 1: One-off Payment Course

One user comes via your URL and joins our one-off purchase plan for $465
Just for that one transaction, you will earn $93!
Example 2: Subscription Course
In January, 5 users come via your URL and join our subscription course for $35 each.
5 users x $35 = $175
Your January commission (20%) = $35
In February, a further 10 users come from your URL and join the subscription course. The 5 users from January are still subscribed, which makes 15 users in total!
15 users x $35 = $525
Your February commission (20%) = $105
Now imagine you continue to bring us 10 new users every month for the rest of the year..?
You could be earning
over $800 per month!
And all of this for simply sharing our personalised affiliate URL on your page!
That sounds great! How can I join?
Wondering how you can become a Anime Art Academy Affiliate? Just follow these steps!
1) First, sign up for a free Anime Art Academy account. Click "Free Sign Up" in the top right of our homepage to sign up. This sign-up is totally free, but you will need this account so that we can pay you your commission.
Please make sure to place "-affiliate" at the end of your username to mark yourself as an Affiliate User.
E.g. PeterJones-affiliate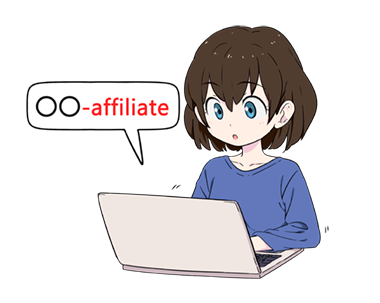 Next step - Important!
We need you to send us some simple information about you and your site, so that we can assess whether our sites are compatible.
Please send the following information:
・The email address you used to sign up for our site
・The username you chose for your account
・A link to the website and/or social media account on which you plan to post our URL
・A quick summary of what your site is about
・The average number of monthly visitors you receive at the above site
・ Your PayPal account information (we need this to send you your earnings every month)

It can take several days for us to assess you information and get back in touch. We thank you for your patience.
If your application is successful, we will get back to you to let you know, and your account will shortly be changed to an Affiliate account. We will change the account type, so there's no need for you to do anything!
3) To check if your account has been changed into an Affiliate Account, please log in and look for "Admin" in our main menu. Only Affiliate and Admin account users can see this menu option, so if you cannot see the Admin option on the menu, please wait a little longer for your account to be turned into an Affiliate Account.
4) To find your individual affiliate code, you will need to click on Admin again and return to your Affiliate Dashboard. At the bottom of that page you will see "Affiliate Links", along with a link generator for you to create your own custom URL.
Simply copy and paste the following URL into the input box: https://animeartacademy.com/
And then click "Generate"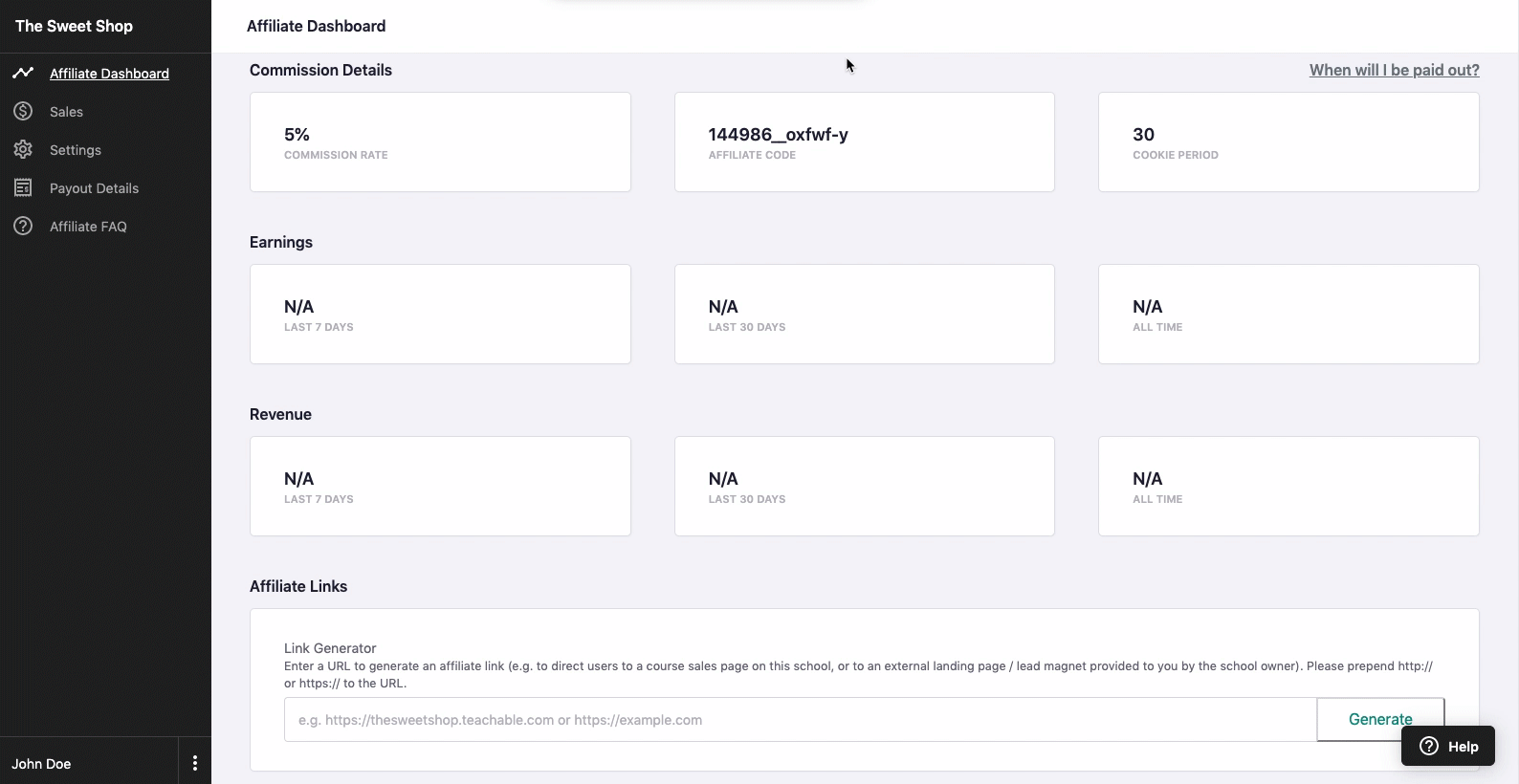 The URL generated is your unique personal affiliate URL. Any time it is used, it will let us know that you were the one who sent us that visitor!
If you would like to use more specific URL's - for example leading to our individual courses - you can generate separate URL's for those too. We grant our affiliates a 20% share from every purchase made anywhere on our site though, so you don't need to direct users to any specific course!
For further help and information, please see the Teachable support page here: https://support.teachable.com/hc/en-us/articles/11...
(See the "Affiliate Links" heading)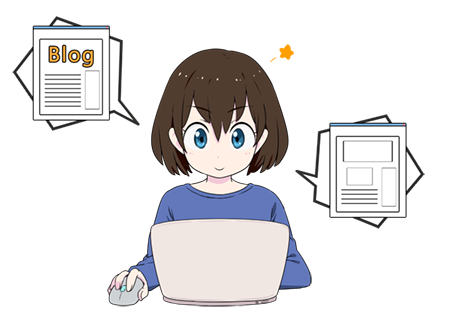 5) Finally, click the personal link to copy it, and then paste it wherever you feel you will get the most attention from users.
No matter where the URL is posted, you will get affiliate commission from any transaction made by a user who came to us from your link, so feel free to post it on multiple platforms – your web page, social media account etc.
If you would like to connect the URL to an image or banner to make it stand out more, go ahead! You can either create your own promotional image/banner, or use one of the banners below to connect to your personal URL. Feel free to be creative with your promotion - some affiliates have even created their own manga comic strips to promote and explain what our site is about!
The only thing we ask of our affiliates is to please not use their URL or banners to spam forums or social media platforms, in connection with any NSFW content, or in any other way that may give our school a negative image. Thank you for your cooperation.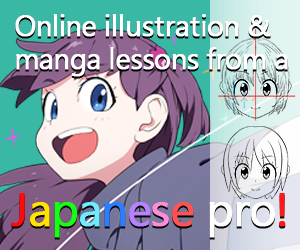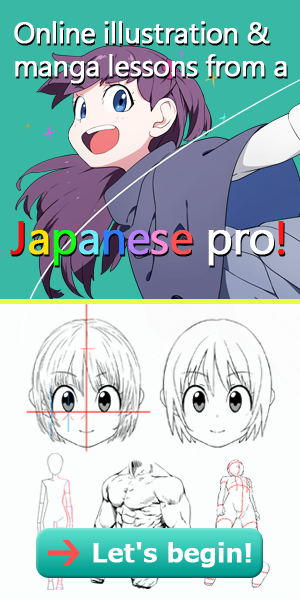 When do our affiliates get paid?
We will send you your profits on the 5th business day of every month. These monthly deposits are made to your PayPal account and consist of your earnings from any course purchased at least 60 days prior to that date.
For example, on March 5th, you would receive a payment for all course purchases that took place in the month of January. Then, on April 5th, you are paid for purchases made in the month of February, and so on.
Remember, if the 5th of any month falls on a Saturday, Sunday, or holiday, you'll receive the payments on the next working day.
---
If you have any further questions, please do not hesitate to contact us.