Anime Art Academy Affiliate Campaign: Receive 40% commission for every purchase!
If you share a link to Anime Art Academy on your website, Facebook or other social media account, you'll be able to get hold of a generous percentage of the course fee paid by anyone who comes to our site via your link.
It's simple – just copy and paste your custom Anime Art Academy url on your web page or social media account! When a user comes to us from that custom link, and ends up joining one of our paid courses, you will get a percentage of that purchase price.
Now is the time to sign up as an affiliate, because we are running a special campaign for the launch of our site – you will get a whole 40% of the course sign-up fee!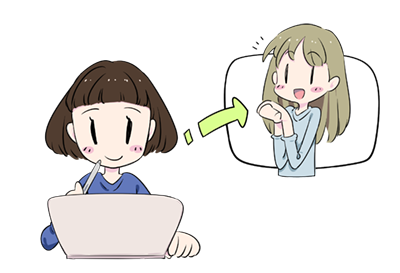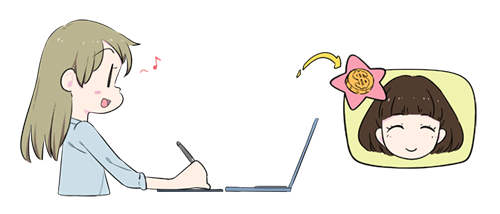 The quick and simple way to become an Anime Art Academy Affiliate…
1) To become an affiliate, first you will need to sign up for an Anime Art Academy account. Click "Free Sign Up" in the top right of our homepage to sign up. This sign-up is totally free, but it is essential that you complete the process so that we can pay you your commission.
Important! Please make sure to place "–affiliate" at the end of your username to mark yourself as an Affiliate User.
E.g. Jones-affiliate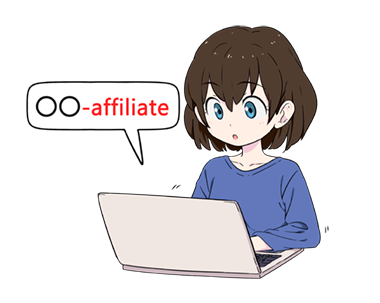 2) Once we have confirmed your account, we will change the account to an Affiliate Account. This process will be completed within 24 hours of free sign-up.
3) When you have logged in to your Affiliate Account, please click on "Admin" in our main menu. Only Affiliate and Admin account users can see this menu option, so if you cannot see the Admin option on the menu, please wait a little longer for your account to be turned into an Affiliate Account.
4) On the left hand side of the Admin page, you will see a "Payout Details" option. Click here and enter your Paypal details. This will be the account we use to send you your commission.
5) Next you will need to click on the "Affiliate Links" option on that menu on the left. Above your link, you'll see the text, "Here's your URL with the added affiliate code. Click to copy." This is the URL you will need to place on your web site or social media page.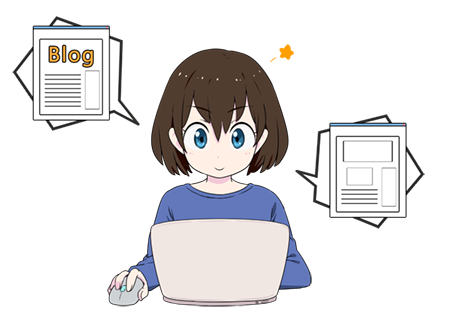 6) Finally, click the personal link to copy it, and then simply paste it wherever you feel you will get the most attention from users. No matter where the url is posted, you will get the commission from any transaction made by a user who came to us from your link, so feel free to post it on multiple platforms – your web page, social media account, internet forums, etc.
If you would prefer to place a banner on your page, feel free to use the banner below and have it connect it to your personal url.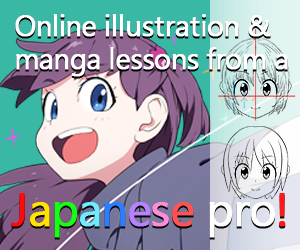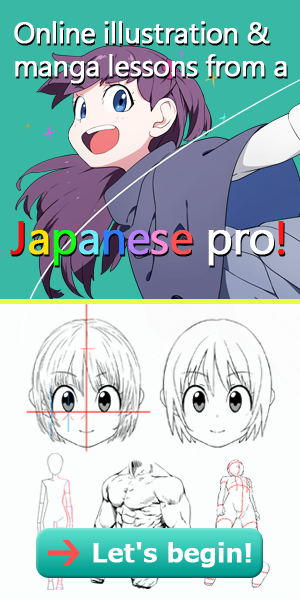 When do our affiliates get paid?
We will send you your profits on the 1st business day of every month. These monthly deposits are made to your PayPal account and consist of your earnings from any course purchased at least 30 days prior to that date. (Because we have a 30-day refund policy for all of our courses, we can't send your profits on to you immediately.)
For example, on March 1st, you would receive a payment for all course purchases that took place in the month of January. Then, on April 1st, you are paid for purchases made in the month of February, and so on.
Remember, if the 1st of any month falls on a Saturday, Sunday, or holiday, you'll receive the payments on the next working day.
For more information on payment schedules see the official Teachable guide below:
When Will I Be Paid Out by Teachable?
---
About Taxes

Until you earn $500 per month as an affiliate, simply report those earnings as miscellaneous self-employment income when you file your taxes.

If you are a U.S. citizen and your earnings exceed $500, you will be issued a 1099 form to declare the money as self employment earnings. We will request a W9 from you and that information will be used to send your 1099.
For more detailed information on Tax see the following Teachable article:
Understanding Taxes as a School Owner, Author, or Affiliate

---
If you have any further questions, please do not hesitate to contact us.