Before jumping in to our main courses,



try some lessons for free!
In these three free lessons, we'll be studying some of the key areas that will help you draw beautiful, professional level anime characters. We start off with looking at how to draw the face, and then take a closer look at the hair and eyes.
This course is just a sneak peek of what the kind of content our main course has to offer, so some of the techniques might be a little difficult for beginners. But don't worry! In our full courses, we take you right from the basics, and offer personal support all the way, so you'll have no problem following lessons like this when they come up on the course.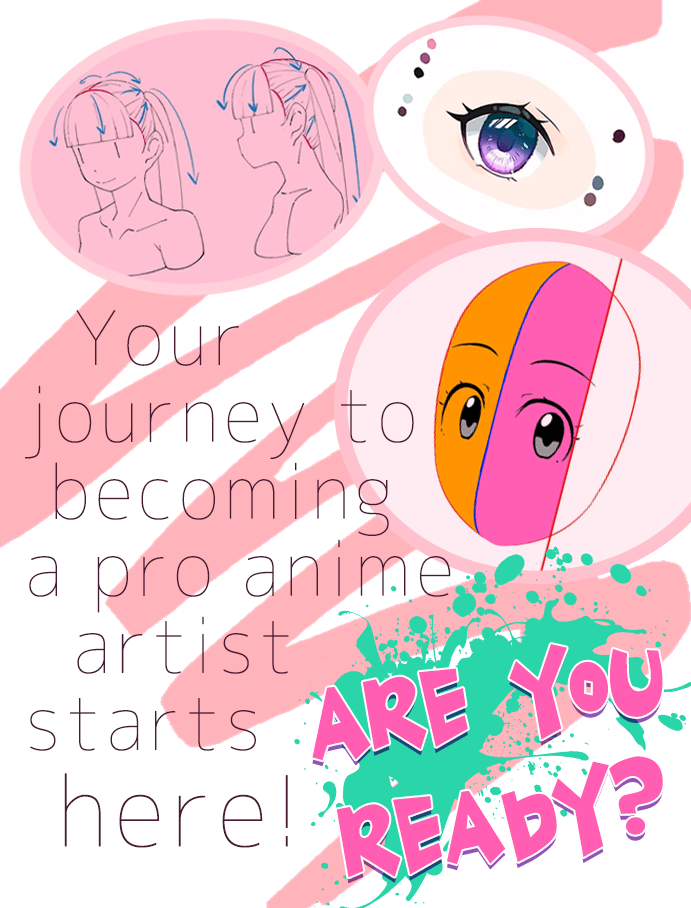 Continue your journey with one of our most popular full courses!
After finishing this free course, you can jump right in to one of our full courses and enjoy all the benefits of being an Anime Art Academy student.
We have a range of courses suitable for artists of any level, and each of these courses include personal guidance from Japanese pro illustrators.
Let us guide you on your way to becoming a pro!

Free Taster Course Curriculum

Available in days

days after you enroll

Get started at Anime Art Academy!