What can you learn on our manga drawing courses?

From face and body to posing and clothing - let our professional Japanese artists take you through all the techniques you'll need to get started as an anime artist!

This standalone course includes a full series of character illustration lectures taken from our super popular subscription course "How To Draw Anime and Manga". 
From beginners who have never drawn a full character illustration before, to artists who are already confident in their drawing ability, the content in this course is suitable for all levels.
For the best results and progress, we suggest subscribing to our monthly course and studying at our recommended pace, but we have seen that some students like to work at their own pace, without having to wait for the next lessons to be released every month. We understand that each of our students has different needs, so we've created these Lesson Packs to allow for more freedom in your study routine!
All students who have purchased this course will also have access to the comments section in each lecture page, where they are free to post any questions they have about the lesson, or even post pictures of their own work. There our professional Japanese lecturers will answer your questions, and give you personal advice and feedback!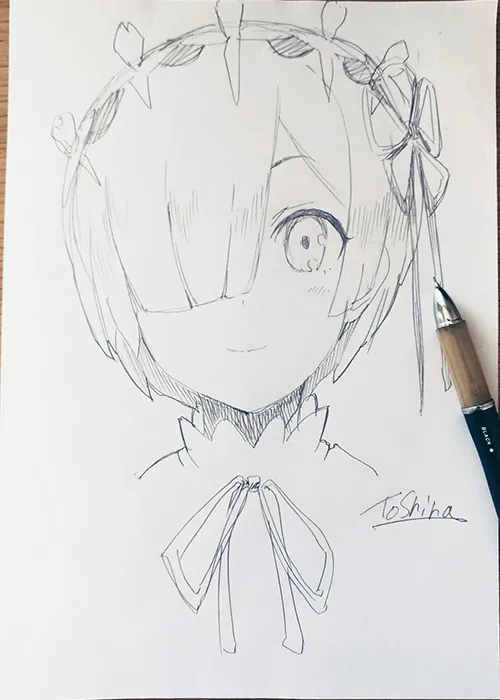 Learn how to draw anime characters at your own pace!
This course grants lifetime access to the lessons from the first chunk of lessons from our subscription course, so you can take your time, and learn how to draw anime and manga at your own pace!
There is no "sign up period" or "school term" that all students must stick to. Join whenever you want, and study whenever you have the time! Perfect for students who want complete freedom in their study schedule.
Once you have purchased this pack of lessons, there will be no further payments to be made. You can learn all about anime character drawing by watching the lessons as many times as you want, and enjoying unlimited access to the comments section of the lectures to get advice from the teachers.


Course Contents
This course teaches the foundations of manga illustration, with a focus on drawing characters in anime style.

1. The basics of character illustration. We study all the basic techniques necessary to draw the human body and face in anime style. We're going to learn how to get better at drawing anime characters!

2. Drawing individual facial features correctly, and using them to give characters a sense of presence and individuality.

3. The difference in technique for drawing male and female characters, and how to bring our characters to life with the use of different poses and clothing. Focus on keeping characters balanced and natural-looking.

4. Japanese pro illustrators take you through the process of drawing popular anime characters such as One Punch Man and Sailor Moon. These anime character lessons will let you practice what you have learnt in previous lessons, and see how each of the skills you have learnt come together to form a complete illustration.
For a rundown of all individual lesson topics and content, please check the "course curriculum" below!



How to Draw Anime and Manga: Great Value "Lesson Pack Bundles"
Buy now and save 10%!
Want to grab yourself a massive lesson collection for a smaller price?
Choose one of our special "Lesson Pack Bundles" and enjoy loads more lessons at an amazing 10% discount!

Refund Policy


If you would like to request a refund, please contact us via email within 14 days of your purchase and provide the reason for your refund request. Our team will carefully review your account and respond to your inquiry. It's important to note that due to the nature of our digital content and services, we are unable to process refunds for students who have accessed more than the equivalent of one lesson's worth of content or have received personal feedback in the lecture comments section.


Additionally, we regret to inform you that we cannot issue refunds for circumstances unrelated to Anime Art Academy, such as individual or family matters.
We understand that choosing the right course is crucial, which is why we offer free sample lessons for each of our courses. You can also preview the titles and contents of each lesson before making a purchase. We encourage you to take advantage of these resources to ensure that our lesson content and course style align with your expectations, thus preventing any potential misunderstandings.


If you have any questions or concerns, please don't hesitate to reach out. We're here to assist you in making an informed decision and providing you with the best learning experience possible.


[Refund policy updated 13th May 2021]